Hiring : Key Account Manager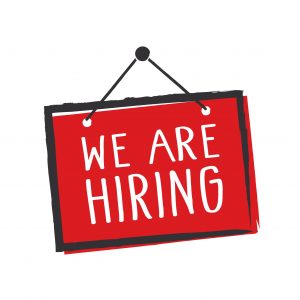 Do you want to join a dynamic team in a growing and international company? This job offer may interest you
Key Account Manager 

(French / English / Dutch / German)
As a Key Account Manager, you will report to the Sales & Marketing Director and form part of a sales & marketing team of around a dozen people.
Your responsabilities:
you will assume responsability for the day-to-day monitoring of a portfolio of key accounts, which you will develop (new products, new projects, etc.) and with whom you will foster close business relations; 
you will contibute to the development of the customer porfolio through targeted canvassing (by geographical area, market segment, etc.); 
you will reprensent Avieta at major international food industry trade fairs; 
you will manage product launch and development projects, from the customer's request through to final production; 
for these projects and more generally, you will serve as the interface between customers and the various Avieta departments (R&D, production, packaging, marketing, supply chain, quality, logistics,etc.) on a daily basis;
through your contacts, business trips and the information you gather, you will play an active role in business and competitive intelligence;
you will work closely with the Sales & Marketing Director and you will regularly report to him on your activities.
You have  3 years of solid experience in an Account Management role in the food industry, food service or retail.
You have a natural affinity for food products.
You have previously coordinated sales projects with various departments (R&D, marketing, quality,etc.).
You have excellent business acumen, a willingness to listen, the skills to identify development opportunities and proven negotiation skills.
You speak French fluently and have a very good standard for Dutch, German and English.
You are willing to travel 10 to 20% of your time to customers and prospects (in Belgium and overseas).
You live reasonably close to Vinalmont.
A growing Belgian family business that adapts its products to customer/market demand (product recipes and packaging).
A reasonable-sized structure offering potential for development and growth.
A fullfilling key role presenting the opportunity for varied work and human interaction both internally and externally.
A committed, passionate and demanding sales & marketing team.
A pleasant and easily accessible work environment.
An attractive salary commensurate with your experience and skills. 
A permanent contract.
If you believe that you have the profile we are looking for, please send us your full application (CV + covering letter) to the Human Resources Department : hr@avieta.com and to the Sales & Marketing Director, Hervé Bataille : hbataille@avieta.com