Hiring: Sales & Marketing Team Leader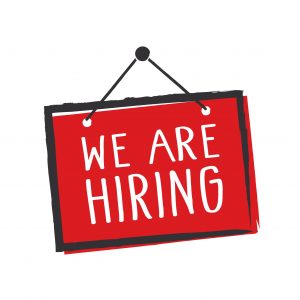 Do you want to join a dynamic team in a growing and international company? This job offer may interest you
Sales & Marketing Team Leader
(French)
Function:
The Sales & Marketing Manager coordinates the back office in support of the Sales & Marketing Director.
The main role is to coordinate the day-to-day work of the team, and to maintain close relationships with the different departments to solve daily challenges.
The Team Leader also ensures the execution and implementation of the marketing plan in support of sales.
He/she helps and challenges team members in their development process to achieve personal and collective goals.
To be successful as a Team Leader, one must demonstrate leadership skills and ensure the smooth functioning of the procedures in place.
Job descritpion:
Preparing reports (annual, quarterly and monthly) and making presentations for the Board of Directors, Management Committee, Sales Meeting, company greetings, business partner visits, ...
Follow-up of KPIs and budgets: analysis and proposal of actions to achieve the set objectives.
To be a force of proposal and to take decisions in collaboration with the Sales & Marketing Director and the Human Resources department: management of holiday schedules (timetables), follow-up of training courses, etc.
Supervise, guide, motivate, challenge and evaluate the back office team on how to achieve the company's commercial objectives in order to constantly increase the level of customer satisfaction.
Establish and maintain good working relationships internally with colleagues or externally with business partners while ensuring effective and professional communication.
Day-to-day project management: coordination with various colleagues in other departments to continuously improve the service level with our business partners.
Coordinate the organization of foreign trips, customer visits, trade fairs, team-building and training.
Analysing existing procedures and developing them in line with the company's development.
Profile:
You have a Master's degree or equivalent through experience
You have a perfect level in French
You have a very good level of English
A good knowledge in Dutch and/or another language is a plus
You have perfect knowledge in Office Suite and good knowledge in one or more software packages: CRM, ERP, etc.
You are precise, organized, rigorous, autonomous, and do not hesitate to take initiatives
You have a sense of confidentiality
You have a minimum of 3 years' experience in the Field of Sales and Customer Service
You demonstrate a positive Team Spirit
You have excellent problem solving skills
You have strong management and leadership skills
You have communication skills
You have critical and analytical thinking skills
Offer:
A fast-growing Belgian family company characterized by a high degree of product adaptability to customer/market demands (product recipes and packaging).
A human scale structure and giving itself the means to achieve its ambition of development, evolution and progress.
A key-rewarding position, offering the opportunity for varied work and numerous contacts, both externally and internally.
A dedicated, passionate and detail-oriented sales and marketing team.
A pleasant and easily accessible working environment.
Attractive remuneration adapted to your experience and skills.
A permanent contract.
If you believe that you have the profile we are looking for, please send us your full application (CV + covering letter) to the Human Resources Department : hr@avieta.com