Tailored expertise
At Avieta, every customer is unique and every waffle is too!
With more than 80 years of experience, Avieta lends its expertise and works with you
to create "THE" waffle that satisfies all your criteria in terms of recipes, sizes, flavours and packaging.
Recipes
Our traditional recipes have been developed by our artisan bakers. To ensure that the quality of our waffles is consistent, we continuously improve our recipes, keeping up to date with the latest innovations and the changing requirements of our commercial partners.
Sizes
We have developed a wide variety of sizes in order to adapt our products to different occasions and the various possible applications. Our range offers something to meet all the expectations of our Belgian and international customers.
Packaging
Food Service or Retail, Avieta offers a wide range of packaging to meet your requirements. Individual packaging, bulk, multipack or even groupage box, we have the packaging you need.
"Packaging is about preserving all the flavours of our waffles."
Of course, we can't reveal the secrets of our recipes…
our waffles are easy to recognise as soon as you bite into them.
Want to discuss a custom project?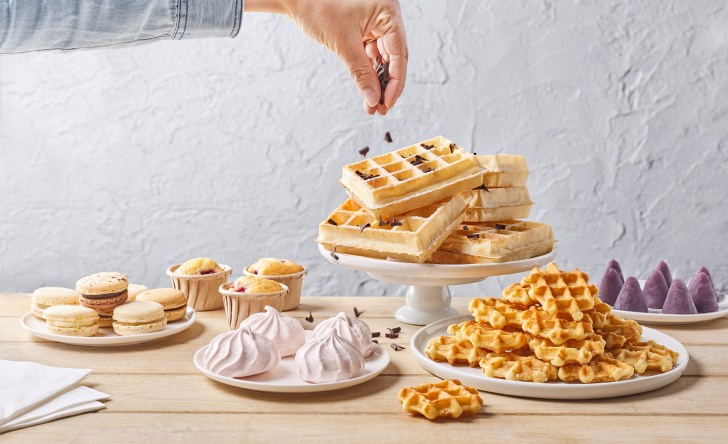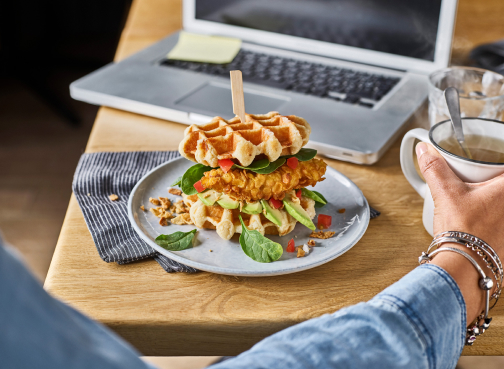 "We are proud of the quality of our Belgian waffles, which do justice to the passion that drives each and every one of our employees."

Patrick Limauge, founding father of Avieta.